Home > Departments > District Health Unit > Prevention
If someone you know is struggling emotionally or having a hard time, you can be the difference in getting them the help they need. Visit the North Dakota Department of Human Services, Behavioral Health Division for resources and more information. Residents can also call 2-1-1, a simple, free number that connects callers to information about health and human services.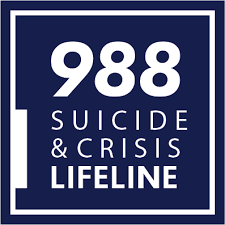 ---
We are here for you! You are not alone, and you can get through this. Many people need to hear this, yet those who need to hear it usually don't. If you or someone is suffering from Suicidal ideations, please reach out to 988 to seek further help! There is no shame in seeking help, and there is someone available, for free, 24/7 to provide support. Call, text, or chat with someone immediately.